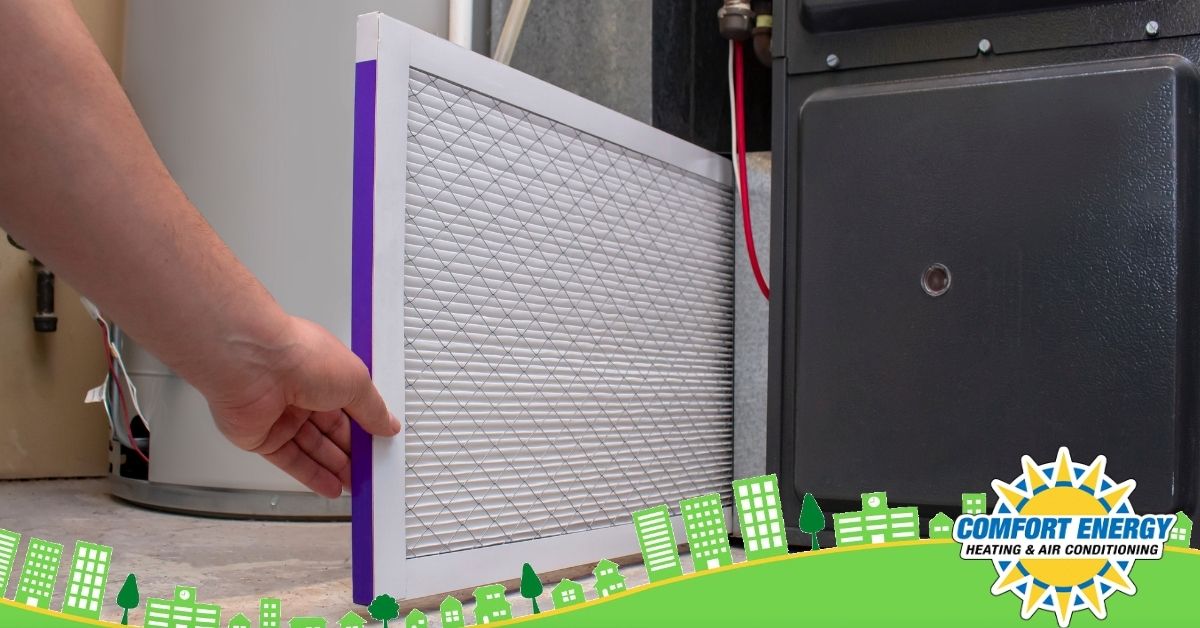 The True and False of HVAC Practices
The old saying "don't believe everything you hear" rings true, especially when it comes to heating and cooling! HVAC systems have been around for quite a while, and so have the rumors surrounding them.
We're all about the facts at Comfort Energy, Inc.! We're diving into the most common misconceptions surrounding heating and cooling so that you can know the truth about your HVAC system. Keep reading to learn more!
The Bigger, The Better
You may be surprised to discover that an unnecessarily large system can do more harm than good. HVAC specialists precisely measure your home to calculate the best fit for your space's heating and cooling needs. A system that is too large may begin to short cycle (turn on and off prematurely), which can create lasting damage to the unit.
In addition to potential damages, larger-than-necessary systems consume significant amounts of power, which will reflect in your monthly utility bills. When it comes to selecting the best size system for your home, trust our specialists for expert assistance!
Maintenance Isn't Necessary
You wouldn't drive your car for an extended period of time without taking care of your scheduled maintenance and oil changes! The same goes for your HVAC system; maintenance should be completed regularly to ensure optimal system performance and an extended lifespan.
The golden rule of HVAC ownership? Preventative maintenance! Proactive homeowners can reap the benefits of improved comfort in their houses and an efficient heating and cooling system. It's best to take proper care of your system to prevent unexpected repairs from popping up.
Duct Tape Can Be Used for Duct Leaks
Their names may be similar, but duct tape and ductwork should never cross paths. Despite its name, duct tape should never be used as a quick fix for leaky ductwork. HVAC professionals have specialized foil tape that can be used to fix a leaking or damaged duct.
It's crucial to keep an eye on the condition of your home's ductwork in order to catch potential damages and leaks early. If you suspect that your home has fallen victim to leaky ductwork, give our team a call at (408) 560-4050 for expert repairs!
Ceiling Fans Can Only Be Used for Cooling
If you assumed that ceiling fans were only useful for a quick breeze after an afternoon in the sun, you'd be wrong! As you head into fall and winter, don't forget that you can take advantage of your ceiling fan as a heating solution.
When colder weather arrives, reverse the switch at the ceiling fan's base to change its direction. While it spins in the opposite direction, the breeze will flow upwards, forcing the warmer air down the walls and throughout the home. Your heating system will appreciate the extra assistance of your ceiling fan!
Thermostat Location Doesn't Matter
Your thermostat is your direct line of communication to your heating and cooling system. While some may assume that the location of the thermostat is not of importance, they'd be incorrect! The placement of the thermostat directly impacts its temperature readings and accuracy.
Ensure your thermostat is far from windows, direct sunlight, or any appliances that could potentially overheat. Try to place the thermostat on an interior wall in the center of the home for accurate temperatures.
Heating and Cooling Services in the Bay Area
We understand the importance of keeping your family comfortable year-round! Whether you're in need of seasonal maintenance or a brand new HVAC system installation, our experts will be there every step of the way to ensure an exceptional experience. Comfort Energy, Inc. is the Bay Area's trust provider for all things heating and cooling.
Contact us today to schedule your next appointment!