Palo Alto Boiler Installation
Update Your Boiler for Maximum Comfort & Energy Savings!
When the first boiler systems were invented around 1867, it was a modern miracle. Finally, there was a new way to heat one's house or business without using massive amounts of inefficient coal, producing hazardous fumes and smog in the process. Of course, boiler systems have come a long way in the last century and a half, and we now have the most advanced steam technology right at our fingertips.
Unfortunately, however, many people are not aware that some of the most crucial innovations to boilers have occurred during the latter half of this past decade, and are thus using outdated, inefficient models. In fact, you may be surprised to hear that most old boilers are only operating at 50% efficiency because owners have not installed new, efficient models.
If you are looking for expert Palo Alto boiler installation, our highly qualified heater specialists at Comfort Energy, Inc. can set your mind at ease.
Call (408) 560-4050 to request an estimate for new boiler installation in Palo Alto or anywhere in the South Bay Area!
Your Neighbors Love Us Reviews From Our Satisfied Customers
"He spent time with me and my daughter and explained things to us and helped set up my thermostat. I would definitely recommend him."

- Barbara H.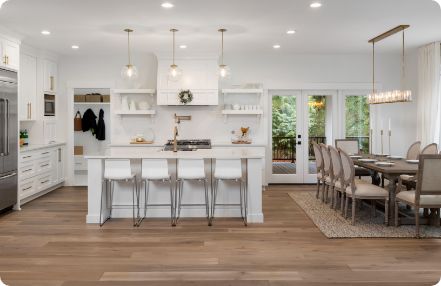 Why Install a New Boiler?
There are several reasons why you will want to consider getting a brand-new boiler installation. Not only will a modern boiler be more efficient, but it will also greatly improve your heating quality, in addition to your safety.
Important Reasons to Consider Investing in a Boiler:
---
Greatly decreased energy bills – Since central heating boilers are responsible for about two-thirds of your property's energy bills, having a more efficient boiler will dramatically cut the cost of your monthly usage and thus your monthly bills.
Quality heating control – Older models of boilers not only use a lot more energy to provide heat, but often only create a limited amount of heat for a decreased amount of time. Installing the newest model will allow you to finally provide sufficient heat to all the occupants in the building.
Decreased noises and disruptions ­– Traditional boilers are known for being unnecessarily loud and disruptive, filling your property with noisy groaning, clanking, and grinding sounds. New boilers are practically noiseless, leading to a much more comfortable, soothing environment.
More compact size and contemporary style– Old models of water boilers are usually very large and take up a lot of unnecessary room. It can be quite difficult to find a proper storage place for them that is out of the way. Our new boiler models are much smaller in size, as well as more attractive, which allows them to better fit with the contemporary look of your property.
Professional Solutions for Your Safety
One of the most important reasons for installing a new boiler is to protect the safety of you and any other occupants in the building. These modern innovations all offer much more environmental and safety advantages than the older models. Crucially, our new boilers use less fuel, thus creating decreased chemical by-products. As a result, the models dramatically reduce the chances of combustion or hazards of toxic carbon monoxide exposure.
Because all installations are done by our highly trained Palo Alto heating specialists at Comfort Energy, Inc., you can rest easy knowing that your new boilers will be checked and re-checked to ensure they are working safely and smoothly.
Contact us now at (408) 560-4050 to get a free estimate for your boiler installation in Palo Alto, Milpitas, Saratoga, Los Altos & beyond.
We Care About Your Air Our Values Set Us Apart
It may sound simple, but unlike our competition, we make ourselves accessible. We're here to help!

We show up on-time and our experts always strive to get the job done as quickly and efficiently as possible!

Our Technicians will go above and beyond to assure all of your home's needs are taken care of!

Free In-Person Estimates Available

We understand that a new system is costly. We provide free estimates for all new installs and replacements.

We value our customers and do whatever we can to provide 100% customer satisfaction with every service!

We are a green company and strive to create energy-efficient homes that promote your family's health and safety.
Ready to Return to Comfort? Call
(408) 560-4050

to schedule a service today!