Milpitas Duct Repair & Installation
Professional Air Duct Services in the Bay Area
Ductwork tends to be something that most homeowners don't think much about until an issue arises. Properly maintaining and installing your air duct system is vital to maintaining good indoor air quality levels in your home as well as keeping your heating and cooling systems working efficiently. At Comfort Energy, Inc., our team of air duct repair & installation experts in Milpitas can provide you with reliable solutions to your air duct woes.
Leaky air ducts can also pose a potential safety risk, because they can cause a condition known as "backdraft." This occurs when combustion gases from a furnace are vented into your home rather than the exterior of your home. This dangerous buildup of carbon monoxide can pose as a huge fire and health hazard.
From an energy efficiency standpoint, leaky ducts are a problem because heated or cooled air can leak out instead of being directed where it was designed to go. Energy Star, a joint program of the U.S. Environmental Protection Agency (EPA) and the U.S. Department of Energy (DOE), has determined that in a typical home, close to 20% of energy used in heating and cooling is wasted due to HVAC duct leaks.
If you're dealing with leaky ductwork or you need ductwork installed in Milpitas, call (408) 560-4050 or contact us online.
Your Neighbors Love Us Reviews From Our Satisfied Customers
"Very friendly and dont push you into making a decision quickly."

- Michael C.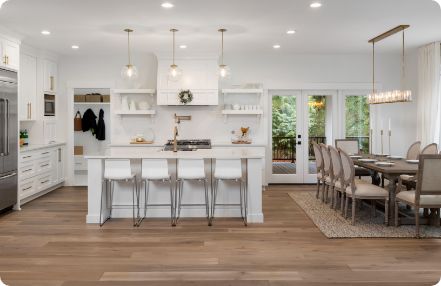 How Do You Know If You Have Leaky Ducts?
The sole purposes of your air ducts are to circulate air throughout your property and ensure that this air is clean. It's important to ensure that your ducts are in excellent condition because the air they circulate is the air that you're breathing in. It's easy to forget that your ducts need routine maintenance, tune-ups, and repairs from time to time because they're not typically seen. However, there are a few warning signs that's it's time to call one of our Milpitas duct repair technicians to check for leaks or other issues.
Common Signs of Leaky Ducts Include:
---
Abnormally high utility bills in the summer and winter
Rooms that are difficult to keep warm or cool
Rooms that feel incredibly stuffy all the time
There are many causes of leaky ductwork. As you use your HVAC system, flexible ducts can become tangled, which causes pressure to build up and it forces air through tiny openings in your ducts. Another cause is improperly sealed ductwork or areas exposed to outside air.
HVAC Duct Installation & Replacement
If it has been a while since you've had your ducts installed or maintained, chances are that some portions of them may be damaged beyond repair. Additionally, it's entirely possible that your ductwork was never installed in the first place, or it is no longer adequate to meet your home's cooling demands. If this is the case, our Milpitas duct installation technicians will inspect your current ductwork and install new portions where necessary.
If you're upgrading your current cooling system to a more modern unit, there is a good chance that your current ductwork is not capable of working in conjunction with the new system. Our experienced technicians can tell you whether you need entirely new ductwork installed or whether it can be retrofitted.
Benefits of installing new HVAC ductwork:
Better temperature control
Improved indoor air quality
Higher energy efficiency
Reduced utility bills
Take the first step toward improved efficiency and cleaner air. Call (408) 560-4050 or contact us online for HVAC duct repair services in Milpitas, Los Altos, and beyond.
We Care About Your Air Our Values Set Us Apart
It may sound simple, but unlike our competition, we make ourselves accessible. We're here to help!

We show up on-time and our experts always strive to get the job done as quickly and efficiently as possible!

Our Technicians will go above and beyond to assure all of your home's needs are taken care of!

Free In-Person Estimates Available

We understand that a new system is costly. We provide free estimates for all new installs and replacements.

We value our customers and do whatever we can to provide 100% customer satisfaction with every service!

We are a green company and strive to create energy-efficient homes that promote your family's health and safety.
Ready to Return to Comfort? Call (408) 560-4050 to schedule a service today!