AC Installation in Milpitas
Providing High-Quality AC Replacements to the Bay Area Since 2005
At some point, it no longer pays to keep spending money on AC repairs when it's clear that the system is nearing the end of its usable life. If your air conditioning unit has seen better days, Comfort Energy, Inc. is ready to provide you with top-quality AC installation in Milpitas.
Why Choose Comfort Energy, Inc. to replace your AC?
We're environmentally aware, EPA certified professionals
We offer FREE in-person estimates for AC installations
We value your time and provide prompt, efficient service
We abide by a strong code of business ethics & prioritize customer satisfaction
Call us today at (408) 560-4050 or contact us online for a free estimate for AC installation in Milpitas, Los Altos, or the surrounding areas!
Your Neighbors Love Us Reviews From Our Satisfied Customers
"Their fee was very reasonable for the service provided and unlike another company I contacted, they gave me a clear quote for the work to be done and did not charge me an upfront fee just for showing up or trying to sell me an annual maintenance contract."

- Andrew M.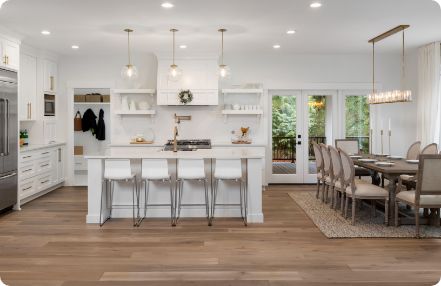 Determining Which Type of Air Conditioner to Purchase
Air conditioners are an absolutely crucial furnishing of every household in the Bay Area. Simply searching "air conditioning units for sale" shows that there is a wide variety of units being sold on the market for an even wider range of prices, purposes, and brand names. Figuring out which AC to purchase can be a difficult decision without an expert's guidance. If you are unsure of what type of AC unit to buy, have no fears, since our highly experienced technicians can advise what would best suit your home.
We Can Offer Advice on Several Types of AC Units, Including:
---
Traditional central air conditioners
Hybrid air conditioners
Air conditioners that attach to your windows
Air conditioners which are smaller and portable
Geothermal heating and cooling units
Advantages of Professional Air Conditioning Installations
While choosing an AC can be tricky, installing the unit is an even more challenging task if you are not trained and licensed. Correct installation of air conditioning units is critical for homes, and getting it done incorrectly actually often has worse effects than simply not owning an AC at all.
Several studies have demonstrated that improperly installed air conditioners will reduce units' efficiency of energy usage by at least twenty percent. Moreover, incorrect installation not only leads directly to increased electricity bills and insufficient cooling air circulation but can often cause terrible maintenance issues. These issues, in turn, lead to poor air quality and damaged health of the home's occupants.
Contemporary Solutions for Modern Homes
Gone are the days of having to bring extra shirts and blouses to hide the inevitable sweat stains that come with the sizzling California heat. Here to stay is the modern joy of high-tech air conditioning installations in Milpitas. Don't leave your AC installation to chance. Our AC specialists at Comfort Energy, Inc. can give you the peace of mind and comfort you deserve.
Contact us now at (408) 560-4050 so our Milpitas AC installation experts can get you a fully fitted modern air conditioning unit. We will provide you with quality done right.
We Care About Your Air Our Values Set Us Apart
It may sound simple, but unlike our competition, we make ourselves accessible. We're here to help!

We show up on-time and our experts always strive to get the job done as quickly and efficiently as possible!

Our Technicians will go above and beyond to assure all of your home's needs are taken care of!

Free In-Person Estimates Available

We understand that a new system is costly. We provide free estimates for all new installs and replacements.

We value our customers and do whatever we can to provide 100% customer satisfaction with every service!

We are a green company and strive to create energy-efficient homes that promote your family's health and safety.
Ready to Return to Comfort? Call
(408) 560-4050

to schedule a service today!