Helping Bay Area Homes & Businesses Breathe Healthier Indoor Air
Though you cannot see it, tiny particles of dirt and other contaminants are circulating throughout your indoor air on a daily basis. When you turn your air conditioner or heating system off, these particles then settle within your ductwork. Everything from dust, pet dander, pollen, mold, viruses, bacteria, and more can end up within your ductwork and thus within your indoor air. In order to eliminate the harmful pollutants within your air, you need to have your ducts professionally cleaned.
At Comfort Energy, Inc., we have over 30 years of experience providing duct cleaning in Milpitas, Los Gatos, Saratoga, and the surrounding areas. We arrive at your property with state-of-the-art tools designed to carefully inspect your ductwork, find the source of the poor air quality, and restore your ducts to like-new condition.
Call (408) 560-4050 or send us a message online to schedule a duct cleaning in Milpitas.
Your Neighbors Love Us Reviews From Our Satisfied Customers
"I highly recommend Comfort Energy."

- Jan M.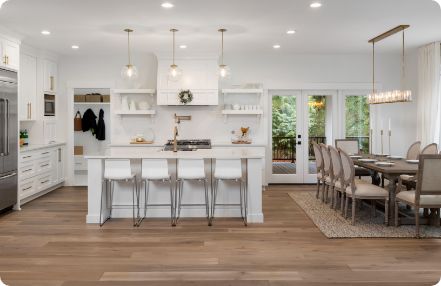 Why It's Important to Get Routine Duct Cleaning
Does anyone in your home or office suffer from asthma, bad allergies, or other respiratory conditions? Continuing to breathe in contaminated air is only going to exacerbate their symptoms. However, with proper routine duct cleaning, you can ensure that your family, friends, and colleagues are breathing in clean air every time.
Our Milpitas Duct Cleaning Services Offer Many Benefits, Including:
---
Improved indoor air quality: If you have a pet, you know how much hair they shed on a daily basis. As you run your AC or heat, this hair and dander spreads throughout your home and settles in your ducts. Other harmful contaminants also make their way into your ducts and air, and it's important to eliminate them before they can cause you to become ill. By routinely cleaning your air ducts, you will ensure that the air circulating through your home is free of toxins and other contaminants that can cause respiratory and sinus conditions to worsen.
Eliminates unpleasant odors: Have you ever walked into your home only to stop and cover your nose in disgust? Anything from tobacco, mold, pet odors, or even cleaning agents can make their way into your ductwork and settle there. This means that anytime you turn on your AC or heater, these scents will blow throughout your property. In order to eliminate such awful smells, you need to have routine duct cleaning which will eliminate any odor trapping particles.
Cleaner environment: If you're constantly dusting your furniture and it seems as if they keep accumulating dust, it could be due to poor indoor air quality. Through duct cleaning, you can eliminate the dust blowing throughout your home, which will result in a much cleaner living or working environment.
Improved airflow and energy efficiency: As your ductwork becomes dirtier and dirtier, airflow becomes more restricted. This will cause your HVAC system to have to work much harder in order to keep your property at a desired temperature. Due to its increased workload, your energy bills will begin to increase dramatically. To help you save money and preserve your HVAC system, it's important to ensure that your ducts are free from any obstructions.
Your Satisfaction is 100% Guaranteed—Call Today!
At Comfort Energy, Inc., we care deeply about each of our Milpitas customers. Rather than try to make a sale, we provide you with honest, quality workmanship. We take pride in how much we value integrity and forming long-lasting relationships with our customers. We aren't comfortable until you are, which is why we offer a 100% satisfaction guarantee.
Call (408) 560-4050 to schedule a professional air duct cleaning in Milpitas.
We Care About Your Air Our Values Set Us Apart
It may sound simple, but unlike our competition, we make ourselves accessible. We're here to help!

We show up on-time and our experts always strive to get the job done as quickly and efficiently as possible!

Our Technicians will go above and beyond to assure all of your home's needs are taken care of!

Free In-Person Estimates Available

We understand that a new system is costly. We provide free estimates for all new installs and replacements.

We value our customers and do whatever we can to provide 100% customer satisfaction with every service!

We are a green company and strive to create energy-efficient homes that promote your family's health and safety.
Ready to Return to Comfort? Call
(408) 560-4050

to schedule a service today!