Humidifiers & Dehumidifiers in Milpitas
Professional Indoor Air Quality Solutions Since 2005
At Comfort Energy, Inc., we provide a variety of solutions to help residential and commercial property owners maximize their indoor comfort. One of the ways that we can improve the quality of your air is by professionally installing a humidification or dehumidification system. Say goodbye to dry and sticky air, and hello to fresh, comfortable air all day long!
For superior humidification system installation in Milpitas or anywhere in the South Bay Area, call (408) 560-4050 now!
Your Neighbors Love Us Reviews From Our Satisfied Customers
"Highly recommended."

- Katha K.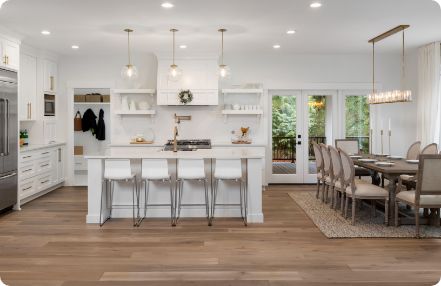 What is the Ideal Indoor Humidity Level?
When it comes to humidity, you don't want the levels to be too high or too low. The Environmental Protection Agency (EPA) recommends keeping indoor air in between 30 to 50 percent humidity. Many find it challenging to maintain these levels without some help.
Whole House Humidification Systems – The Ultimate Solution!
Although you may already take advantage of a portable humidifier or dehumidifier to try to regulate the humidity levels in your home, these systems lack the power to provide you with the optimal, long-term comfort you desire. In addition, portable units can only increase the comfort of one room at a time. But what about the rest of your property? Should you just buy a system for every room?
We suggest that you consider a whole-house humidification system. This is often the healthiest, most efficient option for dealing with dry or muggy air. A whole-house humidification system can be installed to work with your current HVAC system, and it operates at nearly a fraction of the cost of a portable humidifier/dehumidifier. It's an easy and cost-effective way to make your air quality the best that it can be throughout your property all year round.
The Benefits of Proper Humidification
Is a humidification system another one of those things that might be nice to have but won't really make any significant, noticeable difference in your life? Not at all! Controlling the humidity levels in your home or business can have several positive outcomes.
The Advantages of a Humidification System Include:
---
Improving your overall health
Preventing nasal passages from drying out
Avoiding cold and flu symptoms
Getting a better night's rest
Reducing allergy and asthma symptoms
Alleviating itchy scalp and dandruff
Protecting your property from damage
Enhancing the comfort of your home
Eliminating conditions where bacteria thrive
Decreasing your energy bills
The first step to making your home or office a healthier place is to resolve your humidity problems. Our expert technicians can help you do that by installing a whole-home humidification system.
Why Hire Comfort Energy, Inc.?
Comfort Energy, Inc. is a locally owned and operated HVAC company that has been in business since 2005, serving Milpitas, Los Altos, Saratoga, and beyond. Our licensed technicians are fully trained and experienced to handle all your indoor air quality needs. This includes helping you find the right humidifier or dehumidifier for your humidity control needs and getting your whole-house humidification system installed properly. We have over three decades of experience and can be trusted to do the job right every time.
Contact our Milpitas humidification system experts today to schedule a free installation estimate! We offer upfront pricing, so you know exactly what you'll pay before we begin work.
We Care About Your Air Our Values Set Us Apart
It may sound simple, but unlike our competition, we make ourselves accessible. We're here to help!

We show up on-time and our experts always strive to get the job done as quickly and efficiently as possible!

Our Technicians will go above and beyond to assure all of your home's needs are taken care of!

Free In-Person Estimates Available

We understand that a new system is costly. We provide free estimates for all new installs and replacements.

We value our customers and do whatever we can to provide 100% customer satisfaction with every service!

We are a green company and strive to create energy-efficient homes that promote your family's health and safety.
Ready to Return to Comfort? Call
(408) 560-4050

to schedule a service today!