Milpitas Water Heater Installation
We're the Bay Area's Water Heater Replacement Experts!
Did you know that on average, a family of four uses about 56 gallons of hot water a day? This may seem like a high number, but when you think about it, we use hot water for so many things, whether taking our morning showers, doing several accumulated loads of laundry, washing the dishes, or putting on the kettle after a long day doing such chores! And we depend on our water heater for all these daily activities. So when your hot water heater breaks down you will need assistance right away from the Comfort Energy, Inc. team.
Call today at (408) 560-4050 for a free consultation if you are in need of water heater replacement in Milpitas.
Your Neighbors Love Us Reviews From Our Satisfied Customers
"Eddy, is very knowledgeable and professional."

- Ray R.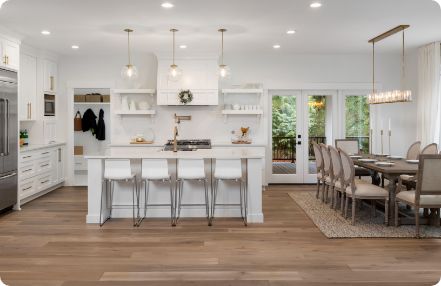 Types of Water Tank Installations
One of the beauties of modern manufacturing is that there are just so many options to choose from, which is also its greatest challenge. Water heaters come in all shapes and sizes, using different energy sources to make them more efficient. However, the huge abundance of choices can also be a bit overwhelming, especially if you're trying to do it on your own. Our Milpitas water heater installation specialists are fully equipped to help individuals select the option that best fits their needs.
Types of Water Heaters:
---
Traditional water tank heater
Heaters that utilize gas
Heaters that use electricity
Heaters that use solar energy
When you get in touch with our experts about the sub-categories that fit under each type of water heater, you can feel at ease that you don't have to make such momentous decisions independently, but can trust us to guide you in the right direction.
How Long Do Water Heaters Last?
Depending on the type of water heater you have, as well as the make, model, and level of maintenance the system has received, the average lifespan can vary. However, typically a tank style water heater can last anywhere from 8 to 12 years. The older your water heater is, the more signs of aging may appear, which will indicate the need for a new system.
When to Replace a Water Heater
---
If your water heater's tank has begun to corrode or rust -
If you have noticed that the water coming out of your shower head or faucet is any other color besides clear, chances are it's rust or sediment buildup in your hot water heater and it may need to be replaced.
Age of Water Heater -
If you water heater is over 12 years old, it may be nearing the end of it's lifespan. As water heaters get older they need more repairs and provide as much water as efficiently.
If your utility bills have steadily increased -
If you notice that your water bill has steadily increased, it's most likely due to your water heater. As your water heater gets older, it requires more energy to provide the same amount of hot water. When more energy is required, it means it will cost more on your utlility bill.
If you believe it is time for a new system, reach out to our expert heating team today. With so many different water heater options to choose from, our technicians can walk you through the installation process, answering any questions you have to ensure you select the best water heater for your needs.
Process of Water Heater Installation
Once your heating specialists have thoroughly shown you all the available options for your installation, as well as the particular distinctions between the fuels used for different systems, it is time to start the actual installation process.
We Will Perform a Thorough Fitting, Which Proceeds in the Following Order:
---
If you have an older model of a water heater, the specialist will carefully disconnect all wiring and tubing before disposing of the unit.
Next, the new water heater, whether it is a traditional tank model or a new tankless version, will be safely installed and connected in the location of your choosing.
Once the new water heater is installed, the technician will run a full test to ensure that the water is being heated effectively and all the connections are running smoothly.
Before cleaning up their work area and leaving your home, the expert will also ask if you have any remaining questions about running your water heater unit and will explain the importance of routine maintenance and tune-ups.
Remember, if you are looking for water heater installations in Milpitas, it is always important to call a heating specialist to install your water heater. Trying to install a heater yourself is not only liable to create more mistakes but can be very dangerous if you do make mistakes. Our licensed technicians are highly trained to install your water heaters the right way the first time.
Professional Installations Handled Right the First Time
In order to get hot water just some decades past, many of our great grandparents used to haul several buckets of icy water from the river to heat over a smoky fire, a process that could take hours. Thankfully, however, here at Comfort Energy, Inc., we have the most advanced versions of modern appliances like water heaters to save you a trek every time you just need to wash your hands. Whether you are installing a water heater in a brand-new home or replacing your old model to match your office's most contemporary renovation, our licensed specialists are eager to help you get started with water heater installation in Milpitas, Los Gatos, Saratoga, and the surrounding communities.
Contact us now at (408) 560-4050 to speak with one of our Milpitas water heater installation experts at Comfort Energy, Inc.
We Care About Your Air Our Values Set Us Apart
It may sound simple, but unlike our competition, we make ourselves accessible. We're here to help!

We show up on-time and our experts always strive to get the job done as quickly and efficiently as possible!

Our Technicians will go above and beyond to assure all of your home's needs are taken care of!

Free In-Person Estimates Available

We understand that a new system is costly. We provide free estimates for all new installs and replacements.

We value our customers and do whatever we can to provide 100% customer satisfaction with every service!

We are a green company and strive to create energy-efficient homes that promote your family's health and safety.
Ready to Return to Comfort? Call
(408) 560-4050

to schedule a service today!