Serving Customers With Their Heating & AC Needs for 20 Years
At Comfort Energy, Inc., we are dedicated to providing top-notch heating, ventilation, and air conditioning services to the residents and businesses of Sunnyvale. With years of experience in the industry, we have established ourselves as a reliable and customer-focused HVAC service provider. Our mission is to ensure your indoor comfort, no matter the season.
Our Services
1. Heating Services
Installation, repair, and maintenance of furnaces, heat pumps, boilers, and more.
Efficient and reliable solutions to keep your home warm and cozy during the colder months.
2. Air Conditioning Services
Installation, repair, and maintenance of air conditioning systems.
Expert guidance on selecting the right AC system for your needs.
3. Indoor Air Quality Services
Ensuring proper indoor air quality through ventilation system installation and maintenance.
Improving air circulation for a healthier and more comfortable indoor environment.
4. HVAC Maintenance
Scheduled maintenance to prolong the lifespan and efficiency of your HVAC systems.
Regular check-ups to identify and address potential issues before they become major problems.
Why Choose Comfort Energy, Inc.?
1. Expert Technicians:
Our team consists of skilled and certified technicians with extensive knowledge of HVAC systems. They stay up-to-date with industry advancements to provide you with the best solutions.
2. Customer Satisfaction:
Customer happiness is our priority. We strive to exceed your expectations by delivering quality services that cater to your unique needs.
3. Transparent Pricing:
We believe in honesty and transparency. Our pricing is competitive, and we provide detailed quotes upfront, so you're never caught off guard.
4. Energy Efficiency:
We understand the importance of energy-efficient systems. Our services aim to optimize your HVAC systems for better energy performance, helping you save on utility bills.
Your Neighbors Love Us Reviews From Our Satisfied Customers
"Project was completed 3 days ahead of schedule. Very satisfied with a job well done."

- Thomas S.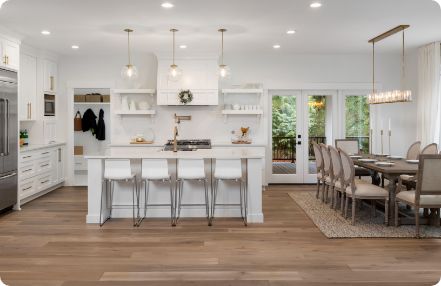 We Care About Your Air Our Values Set Us Apart
It may sound simple, but unlike our competition, we make ourselves accessible. We're here to help!

We show up on-time and our experts always strive to get the job done as quickly and efficiently as possible!

Our Technicians will go above and beyond to assure all of your home's needs are taken care of!

Free In-Person Estimates Available

We understand that a new system is costly. We provide free estimates for all new installs and replacements.

We value our customers and do whatever we can to provide 100% customer satisfaction with every service!

We are a green company and strive to create energy-efficient homes that promote your family's health and safety.
Ready to Return to Comfort? Call
(408) 560-4050

to schedule a service today!