Mountain View HVAC Services
Licensed HVAC Experts Serving the Santa Clara County Area
At Comfort Energy, Inc., we believe in delivering superior HVAC services in Mountain View and the surrounding areas. Our licensed technicians are equipped to handle any HVAC issue you may be facing, and we always strive to provide the highest level of customer service. Whether you need a repair, replacement, or maintenance, we have the solution that is tailored to meet your specific needs. Plus, we back all of our work with a 100% customer satisfaction guarantee!
What Size AC Unit Do I Need?
Choosing the right size air conditioner for your home is an important decision that can have a significant impact on your comfort and energy bills. If you are considering installing a new AC system, or you need to replace your current unit, it is important to know how to determine the correct size for your home. There are several factors that go into determining the right size AC unit for your home, including:
Your home's square footage
The type of construction (single-wall, double-wall, etc.)
Your average monthly temperatures
The number of people who will be occupying your home
The number of pets who will be occupying your home
The number of bedrooms in your home
Knowing what size AC unit you need is important because a unit that is either too small or too large for your home can result in a number of problems. An air conditioner that is too small for your home will have to work twice as hard to keep your home cool, which can result in frequent cycling and a high energy bill. On the other hand, an AC unit that is too large for your home will cause your unit to run at a lower temperature, which can cause your unit to not sufficiently remove humidity from your home. This can lead to issues with mold and mildew.
How Often Should I Have My AC Unit Serviced?
It is important to have your air conditioner serviced regularly to ensure that it is running as efficiently and effectively as possible. It is recommended that you have your air conditioner serviced once every year before the cooling season begins. During this appointment, our technicians will clean and inspect your unit and make any necessary adjustments or repairs to ensure that it is ready to go when you need it. If you are interested in scheduling an appointment, contact us today!
Need your AC unit serviced? Call Comfort Energy at (408) 560-4050 to schedule an appointment.
Your Neighbors Love Us Reviews From Our Satisfied Customers
"We had Comfort Energy clean our dryer vent and they were professional, efficient, and cleaned up after."

- Mike M.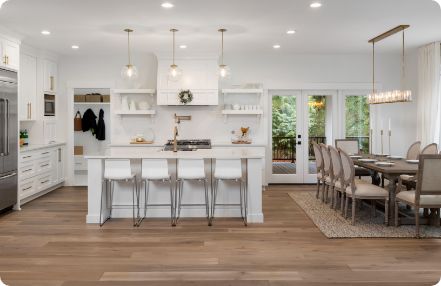 We Care About Your Air Our Values Set Us Apart
It may sound simple, but unlike our competition, we make ourselves accessible. We're here to help!

We show up on-time and our experts always strive to get the job done as quickly and efficiently as possible!

Our Technicians will go above and beyond to assure all of your home's needs are taken care of!

Free In-Person Estimates Available

We understand that a new system is costly. We provide free estimates for all new installs and replacements.

We value our customers and do whatever we can to provide 100% customer satisfaction with every service!

We are a green company and strive to create energy-efficient homes that promote your family's health and safety.
Ready to Return to Comfort? Call
(408) 560-4050

to schedule a service today!