Quality Heating, Cooling, and Air Quality Services
At Comfort Energy, we understand that your home's heating, cooling, and air quality systems are important to you and your family. When these systems are working properly, your home is comfortable and your indoor air quality is high, which has a big impact on your family's health and happiness. When these systems are not working properly, your home is not comfortable, your indoor air quality suffers, and your family is not happy. That is why we offer reliable heating and cooling services in Cupertino. We know that your home is your sanctuary, and we are committed to helping you keep it that way.
Quality Heating Services in Cupertino
When the weather outside is cold, you need a reliable heating system to keep your family warm and safe. At Comfort Energy, we offer a range of heating services in Cupertino to keep your home warm all winter long.
We can help you with:
Heating repair — Sometimes your heating system just needs a little TLC to get it working again. At Comfort Energy, our skilled technicians are trained to identify the issue with your heating system and fix it quickly so you can get back to feeling warm again.
Heating installation — If your heating system has stopped working, we can help you find a replacement that is right for your home and budget. We can even help you with the installation of your new heating system so you don't have to stress about it.
Heating maintenance — Maintaining your heating system is the best way to prevent unexpected repairs and to extend the life of your heating system. Our annual heating maintenance program is an affordable way to maintain your system and keep your home safe and warm all winter long.
Quality Cooling Services in Cupertino
With rising temperatures, it becomes essential to have a dependable cooling system in place to ensure the comfort and safety of your family. At Comfort Energy, we specialize in a comprehensive range of cooling services designed to keep your home consistently cool throughout the summer season.
We can help you with:
Cooling repair — When your cooling system encounters issues, a little tender loving care can go a long way in restoring its functionality. At Comfort Energy, our skilled technicians possess the necessary training to quickly identify and resolve any problems with your cooling system. Our goal is to promptly restore your system, allowing you to enjoy a refreshing and comfortable indoor environment once again.
Cooling installation — If your current cooling system has ceased to function effectively, we can aid you in finding a suitable replacement that aligns with both your home's requirements and your budget. Additionally, we offer assistance with the installation process, alleviating any stress associated with the setup of your new cooling system.
Cooling maintenance — Regular maintenance is crucial for your cooling system, as it helps prevent unexpected breakdowns and extends the lifespan of the equipment. Our annual cooling maintenance program provides a cost-effective solution to ensure optimal performance and the long-term safety and comfort of your home throughout the summer.
Call Comfort Energy at (408) 560-4050 or contact us online to schedule service for your heating or cooling system in Cupertino today!
Your Neighbors Love Us Reviews From Our Satisfied Customers
"Great communication on when they will arrive."

- Bruce R.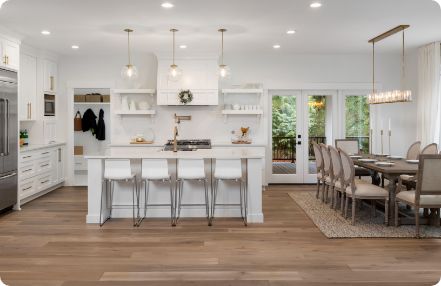 We Care About Your Air Our Values Set Us Apart
It may sound simple, but unlike our competition, we make ourselves accessible. We're here to help!

We show up on-time and our experts always strive to get the job done as quickly and efficiently as possible!

Our Technicians will go above and beyond to assure all of your home's needs are taken care of!

Free In-Person Estimates Available

We understand that a new system is costly. We provide free estimates for all new installs and replacements.

We value our customers and do whatever we can to provide 100% customer satisfaction with every service!

We are a green company and strive to create energy-efficient homes that promote your family's health and safety.
Ready to Return to Comfort? Call
(408) 560-4050

to schedule a service today!