Boiler Repair in Palo Alto
We Get the Job Done Right!
If you are looking for boiler repair in Palo Alto or the surrounding areas, you can count on Comfort Energy, Inc. to take care of your home. Trusted in the South San Francisco Bay area since 2005 and backed by more than three decades of heating experience, we're your local boiler experts! We hold ourselves to the highest standards of workmanship and participate in continuous training to remain on top of all procedures, services, and industry advancements. When you choose us, you can rest easy knowing that your satisfaction in 100% guaranteed.
Call us today at (408) 560-4050 for a free service call if you are a resident in the Bay Area.
Your Neighbors Love Us Reviews From Our Satisfied Customers
"Very impressed! I like when I'm not ignored because I'm a woman"

- Aileen G.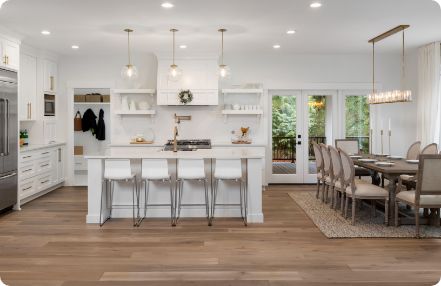 Signs That Boiler Repair Is Needed
Have you been noticing that no matter how long you run your boiler, or how much you crank up the heat in your house, that there still always seems to be a bit of a draft? If so, your boiler may require repairs. There are several other warning signals that your boiler has been damaged or malfunctioning, so take proactive steps in discovering if these issues are plaguing your boiler today.
Primary Signs That Your Water Boiler Is Malfunctioning Include:
---
Leaks or collected water gathering around the boiler -
Leaks are not something that boilers just, "do". If you notice a leak on your boiler, address it immediately as it can quickly turn into a very expensive repair.
Strange sounds such as grinding, groaning, clanking, or hissing -
Most of the time your boiler is a silent and fairly quiet unit. So, if you are hearing loud clunking or whirring, chances are you need our professional boiler repair help.
Unpleasant or unusual odors, like sulfur, smoke, or corroded metal-
Carbon monoxide leak is something that impact your boilers functionality and can also cause major health problems for you and your household. One way to see if your boiler is leaking carbon monoxide is to check your boiler's pilot light is yellow. If this is the case, contact us immediately for the help you need.
Why Is My Boiler Leaking Water?
When a boiler begins to leak, the issue might be stemming from too much pressure within the system or a crack in the tank. Additionally, loosened connections or fittings and damaged pressure valves or seals could also be the source of the problem. However, the best way to identify the specific cause behind the leak, is to have a professional boiler repair technician from our team come inspect the unit. We will be able to determine the problem and solution, fixing only what's needed, so you don't have to deal with any unnecessary repairs. However, a leaky boiler is not the only reason these systems may require a repair.
Common Boiler Problems:
---
Accumulation of minerals, sediment, and limescale within the system
Corrosion within the tank of the boiler
Faulty or damaged thermostat
Issues with the pilot light or thermocouple
Condensate pipes that are frozen, resulting in an obstruction
Damaged mechanical components such as the motor valve
While some of these problems can be resolved with a simple repair, others may require more attention. Regardless, it's best to schedule a service at the first sign of a breakdown, as delaying a repair can often lead to more costly damage and in some cases the need for a new boiler.
Securing Your Safety with Water Boiler Repairs
Water boilers need to be maintained ultimately for the safety of the occupants in the building. While having a warm and comfortable property is tremendously important, what few people realize is that a malfunctioning boiler can actually be very hazardous to your health as well.
Faulty or broken boilers can emit toxic gases, including the invisible, odorless gas of carbon monoxide that can slowly poison you and anyone else staying in your home or office. This is why it is crucial to call one of our knowledgeable heating experts right away if you suspect your boiler needs to be repaired.
Increasing Your Energy Efficiency
Especially in today's environment, with increasingly limited natural resources, it is more crucial than ever to watch our energy expenditures. When a boiler needs repairs, it has to work two or three times as hard to produce the same amount of steam. This guzzles fuel and wastes energy at a far higher rate, which is bad for the ecosystem as well as our bank accounts. Get in touch with the qualified Palo Alto boiler repair technicians from Comfort Energy, Inc., so you learn more about saving energy and saving money simultaneously.
Contact us now at (408) 560-4050 to reach our Palo Alto heating experts at Comfort Energy, Inc., your partners for green comfort.
We Care About Your Air Our Values Set Us Apart
It may sound simple, but unlike our competition, we make ourselves accessible. We're here to help!

We show up on-time and our experts always strive to get the job done as quickly and efficiently as possible!

Our Technicians will go above and beyond to assure all of your home's needs are taken care of!

Free In-Person Estimates Available

We understand that a new system is costly. We provide free estimates for all new installs and replacements.

We value our customers and do whatever we can to provide 100% customer satisfaction with every service!

We are a green company and strive to create energy-efficient homes that promote your family's health and safety.
Ready to Return to Comfort? Call
(408) 560-4050

to schedule a service today!