Water Heater Repairs in Milpitas
Providing South Bay Area Water Heater Repairs Since 2005
A warm bubble bath, a cozy cup of cocoa, and a load of fresh laundry. What do all these images have in common? They all rely on a reliable, steady source of hot running water. Without a reliable water heater, however, the power to perform such everyday tasks instantly becomes an issue. No one wants to feel their fingers go numb on account of washing them in icy water. However, this is the position you might have to take if your water heater suddenly breaks down when you least expect it.
Inevitably, these emergencies seem to occur right in the dead of winter, when losing hot water is not only a mild discomfort but a catastrophic event. If your water heater breaks down, you will need to find trustworthy water heater repairs in Milpitas, and you'll want to find it fast. Our water heating specialists at Comfort Energy, Inc. are ready to step in and save the day.
Get your hot water back! Call us today at (408) 560-4050 to request water heater repairs in the Bay Area.
Your Neighbors Love Us Reviews From Our Satisfied Customers
"Comfort salesman Pat worked with me as I had many questions about the system, design options, and its potential deployment under my home. He even agreed to send his site foreman to inspect my crawl space prior to signing the contract so that we had an abso"

- Spencer H.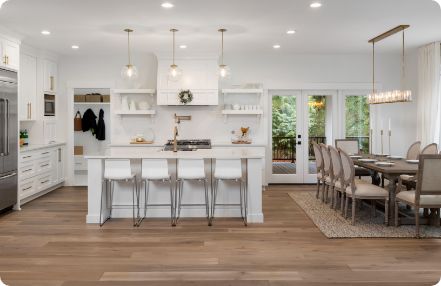 Typical Signs that Your Water Heater Is Failing
No one likes to be caught off guard. While it is entirely possible that you might end up with a water heater emergency on your hands, there are usually several signs that can alert you that trouble is brewing. If you notice these warning signs beforehand, you can quickly notify one of our professional technicians that you need water heater repairs.
Signs You Need Water Heater Repair:
---
The water itself has discoloration or takes on the color of rust -
If your water is coming out any other color besides clear, it could be a sign that your water heater has rust. This is important to address as soon as you notice as this can quickly become a health hazard for your family. Our technicians can inspect your water before any water heater repairs are made.
Persistent groaning, squeaking, grinding, or other unusual sounds occur -
You water heater will make some noise each time it starts to warm up your home's water. But, if you hear loud popping or cracking, it could be a sign that there is sediment at the bottom of your water heater which would cause these noises.
There is a leak at the top or bottom of the water heater or there is gathered water collected around the edges -
If you notice a leak at the bottom of your water heater, it could be that your water heater has a crack somewhere and needs repair. Don't wait to fix this problem as the longer you wait the more likely your leak will turn into a flood.
Crucial Benefits of Expert Water Heater Repairs
Of course, the most important benefit of having your water heater repaired is that you can finally enjoy a hot shower again, rather than be covered with goosebumps in the freezing water. However, there are other key advantages too!
A Few of the Most Important Benefits of a Repaired Water Heater Include:
---
A consistent and constant supply of hot water – It's not just important to occasionally have hot water. For your comfort, you will want to have a reliable source all the time!
Decreased water and energy bills – Failing water heaters are not efficient but guzzle up a lot of water and money. Don't be afraid about opening up your water bill anymore.
Absolute peace of mind and lack of stress – In order to have a stress-free life, you need to be able to rely on a steady source of hot water to get on with your day. Our hot water supply must not just feel comfortable, but needs to be completely convenient for our busy lives.
Professional Water Heater Repairs Done Right
When it comes to water heaters, you may be wondering if getting a professional to repair your heater is absolutely necessary. You may be worried about potential costs and are tempted to think that perhaps you could just try to fix it yourself. Unfortunately, however, this has been proven time and again to be disastrous for clients.
Those who try to repair water heaters themselves eventually call us, desperate to solve a problem they accidentally made worse by trying to fix it on their own. If you're looking for water heater repairs in Milpitas, make sure to get in touch with us first so our Bay Area water heater specialists at Comfort Energy, Inc. can save you a lot of hassle and pain.
Contact us online or call us at (408) 560-4050 for trustworthy, excellent service on all your Milpitas water heater repairs.
We Care About Your Air Our Values Set Us Apart
It may sound simple, but unlike our competition, we make ourselves accessible. We're here to help!

We show up on-time and our experts always strive to get the job done as quickly and efficiently as possible!

Our Technicians will go above and beyond to assure all of your home's needs are taken care of!

Free In-Person Estimates Available

We understand that a new system is costly. We provide free estimates for all new installs and replacements.

We value our customers and do whatever we can to provide 100% customer satisfaction with every service!

We are a green company and strive to create energy-efficient homes that promote your family's health and safety.
Ready to Return to Comfort? Call
(408) 560-4050

to schedule a service today!