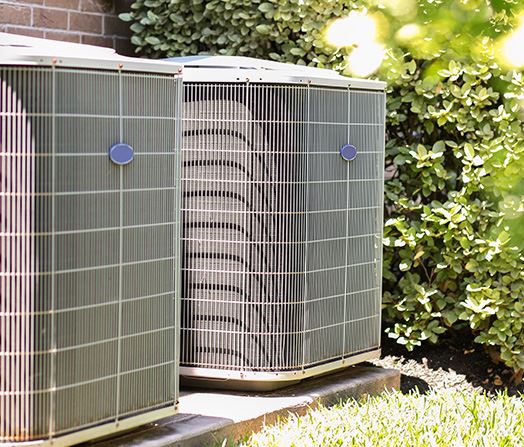 The HVAC unit is one of the most important pieces of technology inside of our homes. It keeps us warm even when temperatures drop below freezing and cools us down on those blistering summer days. But how much do you know about taking care of your unit or what to look for when purchasing one? We're willing to bet that the HVAC industry is a bit of a mystery to you, but don't fret. That's what the experts at Comfort Energy, Inc. are here for!
Today, we're answering some of the most frequently asked questions about caring for and buying HVAC units.
What does HVAC Stand for?
HVAC is one of many acronyms used in the heating and air conditioning industry, but what does it stand for? Heating, Ventilation, and Air Conditioning. As the acronym states, it is the system responsible for generating hot and cold air and ventilating your home.
How often do I need to replace my HVAC filters?
Replacing your air filters regularly is incredibly important for your indoor air quality. Experts recommend replacing the filters every 1 to 3 months, depending on a number of factors.
You should replace your air filters monthly if:
You have infants or young children in the house
Any residents of your home smoke
You own any pets, especially cats or dogs
Anyone has allergies or asthma
What is an energy-efficient thermostat setting?
The best thermostat setting depends on the weather outside! In the winter months, we recommend setting your thermostat to 78 degrees when everyone is home and a few degrees lower when people are asleep. We recommend setting your thermostat to 68 degrees and a few degrees higher while you sleep during the summer months.
If you're tired of having to adjust your thermostat all the time, consider purchasing a programmable or smart thermostat! With a programmable thermostat, you can set your desired temperature throughout the day for certain periods of time.
Step it up a notch even further with a smart thermostat that you can control through an app and that will learn your daily habits and predict when you'll want the AC and heater on.
How do I determine what size HVAC system I need?
Bigger is not always better when it comes to picking out a new HVAC unit! Unfortunately, determining which HVAC size is right for your home isn't a task you can do yourself. You'll need to hire a local HVAC company to come out, inspect your home, measure the duct system, and they'll be able to determine which size HVAC system will adequately heat and cool your home without wasting energy.
How can I determine the efficiency of my HVAC unit?
To answer this question, we'll have to look at another acronym, SEER. The SEER rating determines the efficiency of your heating and cooling unit; the higher the rating, the more efficient your unit is. In order to be considered an ENERGY STAR qualified unit, it must have a rating of 14.5 or higher. If you have a unit with a lower SEER rating, it might be time to consider an upgrade. An efficient HVAC unit will save you hundreds of dollars every year on heating and cooling costs.
If you have a question that wasn't addressed in this blog post, or you're interested in an HVAC upgrade, don't hesitate to contact our team of experts! We would be happy to help you on your journey of finding ultimate comfort in your home. Contact us today through our website or by giving us a call at (408) 560-4050.