Heating & Air Conditioning in Saratoga
Trusted in Santa Clara County Since 2005
At Comfort Energy, Inc., you will find a dedicated team of professionals who are proud to provide residents in our coverage area with honest, reliable services they can trust. Our team is comprised of experienced specialists who understand the importance of your home's comfort systems. We are committed to working hard for you around the clock. Our Los Altos HVAC system specialists have been trusted in Santa Clara County since 2005, and we have over 30 years of experience working with heating and cooling systems just like yours. We provide our specialists with on-going training and certifications, ensuring they are always ready to provide industry best practices and techniques. You can't go wrong when you choose our team of professionals. Whether it's our EPA certification or our years of experience, we know we can get you the services and products you need to fix your system.
Your Neighbors Love Us Reviews From Our Satisfied Customers
"They were efficient, knowledgeable, and performed at a high level. They helped me to understand the installation and how heating works in my home."

- Michael L.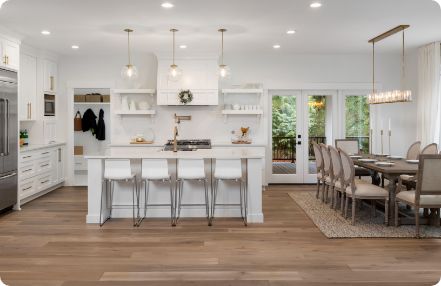 Heating Services: Furnaces, Boilers, Radiant Heating & More
Finding your furnace is broken on the coldest and longest night of winter is not an event any of us want to experience. That's why it's important to protect your heating system, so it will work for you when you need it. If your system is working erratically and you aren't sure what to do, you can start by calling our team of heating service specialists. We know how to get your system repaired and back to work in no time. We realize that sometimes you can't catch the minor problem before it becomes a big issue. The experts at Comfort Energy, Inc. can diagnose your system issues and provide an affordable solution executed in a timely manner. With more than three decades of experience, you can trust our team with your furnaces, boilers, and radiant heating systems. We provide repairs, maintenance, and system replacements. You can contact our team for emergency repairs, and if your system can't be repaired, we also offer new system installation services.
AC Repair, Maintenance & Replacement
When you need air conditioning services, look no further than our AC repair, maintenance, and replacement specialists. At Comfort Energy, Inc., we know how to get in and repair your system and get out of the way so you can get back to enjoying your home. We know your home is important to you, and that means it's important to us as well. So, if you aren't sure whether your system needs repairs or not, we can help. Our team provide accurate and precise inspections and diagnosis to make your broken air conditioner a minor inconvenience.
Ductless Mini Split Repair & Installation
If your home doesn't have ductwork or you're simply looking for a way to cut down on your energy bill, a ductless mini split may be the solution. Ductless air conditioners are easy-to-install, convenient home comfort systems that give you complete control over which rooms you heat and cool, saving you money. Ductless ACs are a great solution for Saratoga homes looking for convenient zone control and reasonable operating costs. Plus, since there is no ductwork to collect dust and other contaminants, you may even benefit from an improvement in your indoor air quality as well.
In addition to our installation services, we also offer quality ductless mini split repair services—if your system doesn't seem to be working right, don't hesitate to give us a call!
Indoor Air Quality Solutions
We all spend many hours per day inside our homes, and you want to know that the air you're breathing in your home is safe. Not only do you want to ensure the air you're breathing is clean, but you also want to make sure the air quality in your home isn't prematurely aging your HVAC system. When the air in your home is polluted with fumes, particles, dust, and debris, your HVAC system has to work overtime to clean the air before it can treat it. Don't let the invisible contaminants in the air around your home wreak havoc on your respiratory system. Indoor air pollution can cause allergic responses in those with weakened respiratory systems and improving the ventilation in your house and improved filters can go a long way towards improving the air in your home.
Water Heaters in Saratoga, CA
Your water heater is a critical part of your home. Any problems with it can make showering, laundry, and other tasks an unpleasant experience. When your water heater needs prompt service in Saratoga, our team is equipped and ready to provide you with the repair or replacement service you need. We fix and install both traditional and tankless models.
Call today if you need help with:
Not enough hot water
No hot water
Water heater leak
Pilot light won't stay lit
Rusty and/or bad smelling hot water
The team at Comfort Energy offers thorough and reliable heating and cooling solutions. Call us now at (408) 560-4050 to schedule an appointment.
We Care About Your Air Our Values Set Us Apart
It may sound simple, but unlike our competition, we make ourselves accessible. We're here to help!

We show up on-time and our experts always strive to get the job done as quickly and efficiently as possible!

Our Technicians will go above and beyond to assure all of your home's needs are taken care of!

Free In-Person Estimates Available

We understand that a new system is costly. We provide free estimates for all new installs and replacements.

We value our customers and do whatever we can to provide 100% customer satisfaction with every service!

We are a green company and strive to create energy-efficient homes that promote your family's health and safety.
Ready to Return to Comfort? Call
(408) 560-4050

to schedule a service today!