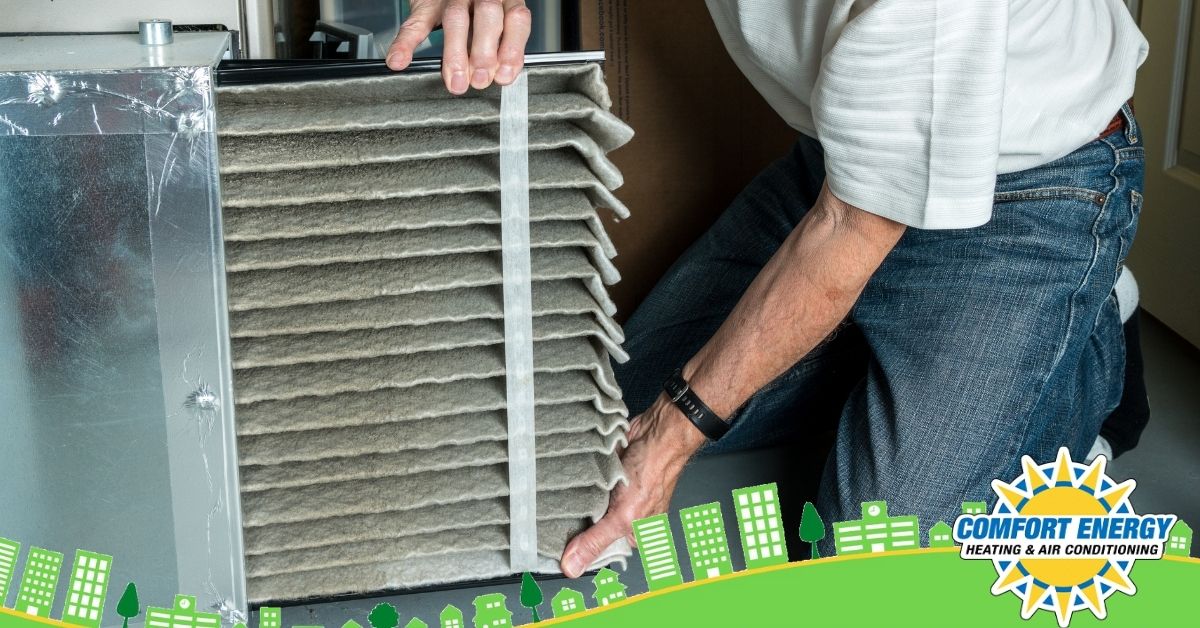 Summer is a time for relaxation and fun in the sun, but it can also be a time when your air conditioner works overtime to keep you cool. If you're not careful, you may end up making some common cooling mistakes that could reduce your AC's efficiency and cause it to break down.
In this blog post, we will discuss some of the most common cooling mistakes people make and how to avoid them so that you can stay cool all summer!
Common Cooling Mistakes
Clutter Around Your AC
One of the most common cooling mistakes is having too much clutter around your air conditioner. If your AC unit is blocked by furniture or other objects, it won't be able to operate as efficiently. Make sure there are at least two feet of clearance around your unit to allow for optimal airflow.
Neglecting Maintenance
Another mistake people make is not scheduling routine maintenance for their AC unit. Just like any other appliance in your home, your air conditioner needs to be serviced. It's best to get maintenance done on your system at least twice yearly to help keep your equipment in good working order and running as efficiently as possible.
Comfort Energy, Inc. offers a comprehensive maintenance program so you won't have to worry about forgetting to schedule your maintenance. This package also comes with other benefits such as priority customer status, a 15% discount on repairs, and access to 24-hour emergency service without overtime charges.
Leaving Your Blinds Open
While everyone loves to look out at their yard on a beautiful summer day, a lot of heat can enter your home through the window, even if it's closed. One of the quickest and easiest ways you can help cool your home is to close your blinds during the hottest parts of the day, especially when the sun is facing your window. This helps keep the sun from heating your home and forcing your AC to work harder. Additionally, opening your upstairs and downstairs windows during the evening can help reduce your system's workload.
Not Cleaning/Replacing the Air Filter
One of the most important things you can do for your AC unit is to keep the air filter clean. A dirty air filter will restrict airflow and cause your unit to work harder than it needs to, which can lead to breakdowns and affect how well your system cools your home. Be sure to check and clean your air filter at least every 90 days (60 days if you have pets). If you're not sure how to clean your filter or simply don't have the time, you can always contact an HVAC technician like the team at Comfort Energy, Inc. to take care of it for you.
Closing Vents in Unused Rooms
Don't make the mistake of closing vents in an attempt to control the temperature in your home this summer. While you might think that closing vents in an unused room will save energy and money, it actually does the opposite. This is because your central air system will try harder to cool the rooms that aren't getting air, which will cause it to push excess air into other places in your home. The increased workload will put more strain on your AC unit and could lead to a breakdown.
For all Your AC Needs
Whether you need your air conditioner repaired, replaced, or just a little maintenance, the experts at Comfort Energy, Inc. have got you covered. With over 30 years of experience, our team has all the necessary knowledge, skills, and tools to handle all your air conditioning needs.
Call (408) 560-4050 or contact us online to schedule your AC series today!