Sunnyvale HVAC Services
Contact Our Expert Heating & Air Conditioning Specialists in the Bay Area
Are you looking for a skilled heating and air conditioning specialist in Sunnyvale? Comfort Energy, Inc. can help! We are an experienced HVAC company serving the Bay Area since 2003. We are proud to offer top-quality products and services to keep your home comfortable.
Our Sunnyvale HVAC technicians are highly trained, friendly, and knowledgeable. We stay up to date on the latest equipment and technology to ensure your HVAC system is working efficiently and at peak performance.
Call us at (408) 560-4050 or reach out to us online today. Free in-person estimates available for new installations and replacements!
When to Call for HVAC Services in Sunnyvale
When you need help with your heating and air conditioning systems, you can always contact our expert technicians at Comfort Energy. We offer reliable and efficient services for all makes and models of HVAC equipment.
You should contact us for heating and air conditioning services if:
Your HVAC system isn't working.
Your utility bills are higher than normal.
Your HVAC system makes strange noises.
Your HVAC system isn't keeping your home comfortable.
Your HVAC system is leaking, dripping, or smoking.
You need an HVAC system replacement.
Our Sunnyvale HVAC Services
We offer a wide variety of HVAC services in Sunnyvale, including:
AC Repair
AC Installation
AC Maintenance
Furnace Repair
Furnace Installation
Ductless Mini Split Services
Standard Water Heater Repair
Water Heater Installation
Multi Zone Heating and Cooling Services
Boiler Repair
Boiler Installation
Tankless Water Heater Installation and Repair
Radiant Floor Heating
Advanced Air Filtration Services
Duct Cleaning
Duct Repair and Installation
Humidifier and Dehumidifier Services
Design/Build HVAC Services
Our Promise to You
We want to earn your trust and provide you with the best HVAC services available. That's why we offer the following benefits:
We offer free in-person estimates for replacements and new installations.
Our technicians go above and beyond to get the job done right.
We answer the phone when you call.
We are a green company and aim to provide our customers with energy-efficient solutions.
We show up on time.
We offer discounts.
Contact us online or give us a call at (408) 560-4050 today for fast, reliable, and affordable HVAC services in Sunnyvale.
Your Neighbors Love Us Reviews From Our Satisfied Customers
"Great communication on when they will arrive."

- Bruce R.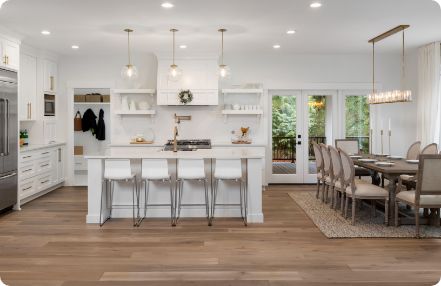 We Care About Your Air Our Values Set Us Apart
It may sound simple, but unlike our competition, we make ourselves accessible. We're here to help!

We show up on-time and our experts always strive to get the job done as quickly and efficiently as possible!

Our Technicians will go above and beyond to assure all of your home's needs are taken care of!

Free In-Person Estimates Available

We understand that a new system is costly. We provide free estimates for all new installs and replacements.

We value our customers and do whatever we can to provide 100% customer satisfaction with every service!

We are a green company and strive to create energy-efficient homes that promote your family's health and safety.
Ready to Return to Comfort? Call
(408) 560-4050

to schedule a service today!