At Comfort Energy, we are committed to providing the best HVAC services in Los Gatos and throughout the Santa Clara County. If your air conditioner, furnace, thermostat, or other HVAC system component is not working properly, we can help. Our Los Gatos HVAC technicians are equipped with the tools and parts needed to provide high-quality repairs and replacements. We can also help you maintain your HVAC system to prevent premature wear and tear. Our maintenance services are designed to prolong the life of your equipment and increase energy efficiency. Regardless of your HVAC needs, Comfort Energy is here to help!
HVAC Repairs & Replacements in Los Gatos
If your air conditioner or furnace is not working properly, you need to call our Los Gatos HVAC team for a repair. Our technicians are highly trained and experienced in all types of HVAC systems. We can quickly identify the problem and provide a detailed estimate of the cost to repair or replace your equipment. If your system can be repaired, we will explain the repair procedure and get to work on your system right away. If your system needs to be replaced, we will help you compare the cost of repairing your system to the cost of replacing it with a new system. We will also help you find a new system that will meet your family's needs and budget.
Contact Us Today!
Our goal is to provide you with the best HVAC service possible. We are committed to giving you the best value for your money. If you need an HVAC repair, replacement, or maintenance, call our Los Gatos HVAC technicians at (408) 560-4050. We look forward to serving you!
Your Neighbors Love Us Reviews From Our Satisfied Customers
"Very friendly and dont push you into making a decision quickly."

- Michael C.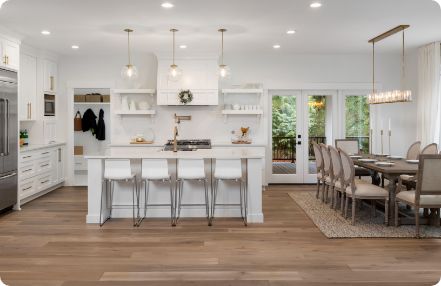 We Care About Your Air Our Values Set Us Apart
It may sound simple, but unlike our competition, we make ourselves accessible. We're here to help!

We show up on-time and our experts always strive to get the job done as quickly and efficiently as possible!

Our Technicians will go above and beyond to assure all of your home's needs are taken care of!

Free In-Person Estimates Available

We understand that a new system is costly. We provide free estimates for all new installs and replacements.

We value our customers and do whatever we can to provide 100% customer satisfaction with every service!

We are a green company and strive to create energy-efficient homes that promote your family's health and safety.
Ready to Return to Comfort? Call
(408) 560-4050

to schedule a service today!