Palo Alto HVAC Services
High-Quality HVAC Services in the Bay Area
Palo Alto is known for its mild temperatures. However, even here, the temperatures can drop below freezing in the winter, and the summers are often very warm. If your air conditioner or heater isn't working properly, you won't be able to stay comfortable in your home. That's why it's important to call a Palo Alto HVAC service for all your heating and cooling needs. Comfort Energy, Inc. has been helping homeowners and commercial property owners in Palo Alto successfully resolve their HVAC problems for over 20 years.
Give Comfort Energy, Inc. a call at (408) 560-4050 or fill out our online contact form today. Our Palo Alto HVAC technicians are ready to help you. Free in-person quotes are available for new installations and replacements!
How Often Should I Have My Heating and Cooling Systems Checked?
It's hard to say exactly how often your HVAC system should be serviced. This is because the state of your system depends on several factors, such as your home's age, the number of people who live there, and the climate where you live. However, there are signs that can help you determine if you should have your HVAC system serviced:
Your energy bills are higher than usual.
Your HVAC system is making strange noises.
Your HVAC system isn't keeping your home comfortable.
Your HVAC system is over 10 years old.
If you notice any of these signs, give our Palo Alto HVAC service a call. We can inspect your system and advise you on whether it needs to be repaired or replaced.
HVAC Services We Offer in Palo Alto
At Comfort Energy, Inc., we are dedicated to providing our customers with a wide range of HVAC services, including:
Boiler Installation
AC Repair
Multi Zone Heating and Cooling Services
Design/Build HVAC Services
Boiler Repair
AC Installation
Tankless Water Heater Installation
Humidifier and Dehumidifier Services
Water Heater Installation
AC Maintenance
Tankless Water Heater Repair
Duct Repair and Installation
Water Heater Repair
Furnace Repair
Radiant Floor Heating
Duct Cleaning
Ductless Mini Split Services
Advanced Air Filtration Services
Furnace Installation
Why Choose Comfort Energy, Inc.?
When you call Comfort Energy, Inc., you can be sure that our technicians will arrive on time and provide you with high-quality HVAC services. We provide excellent service at reasonable prices as well as the following:
Free in-person estimates for replacements and new installations
To learn more about Comfort Energy, Inc., read our customers' reviews.
Call Comfort Energy, Inc. at (408) 560-4050 or contact us online to speak with our Palo Alto HVAC experts about your situation.
Your Neighbors Love Us Reviews From Our Satisfied Customers
"Project was completed 3 days ahead of schedule. Very satisfied with a job well done."

- Thomas S.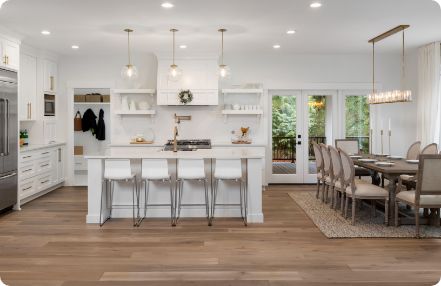 We Care About Your Air Our Values Set Us Apart
It may sound simple, but unlike our competition, we make ourselves accessible. We're here to help!

We show up on-time and our experts always strive to get the job done as quickly and efficiently as possible!

Our Technicians will go above and beyond to assure all of your home's needs are taken care of!

Free In-Person Estimates Available

We understand that a new system is costly. We provide free estimates for all new installs and replacements.

We value our customers and do whatever we can to provide 100% customer satisfaction with every service!

We are a green company and strive to create energy-efficient homes that promote your family's health and safety.
Ready to Return to Comfort? Call
(408) 560-4050

to schedule a service today!