Los Altos Heating, Air Conditioning & Indoor Air Quality Services
Professional HVAC Services Since 2005
Comfort Energy, Inc. is an HVAC service provider committed to integrity, honesty, and hard work. We have been serving customers in Los Altos and surrounding communities since 2005, and we are dedicated to providing excellent customer service and quality HVAC solutions at affordable prices. Our heating and cooling technicians are licensed, insured, and ready to serve. We have over 30 years of experience serving Los Altos, and we are dedicated to our work with homeowners in this community. When you work with us, you're working with some of the best professionals in the area! We are Mitsubishi Diamond certified contractors, which is a designation only bestowed on three service providers in the area.
Our team realizes that we can't afford not to grow and evolve as a business, so when you choose Comfort Energy, Inc., you can rest easy knowing your system is in good hands. We train our teams and work hard to make sure customers know we are always on their side, taking the best care of them. Training is such a big part of our job as HVAC service providers. In addition to all of our other qualifications, our technicians are also EPA certified HVAC specialists able to assist you with energy efficiency upgrades to your home or business. Comfort Energy, Inc. can meet all of your system needs and ensure you have what you need when you need it.
The team at Comfort Energy, Inc. provides comprehensive heating and cooling solutions. Call us now at (408) 560-4050 to schedule an appointment.
Your Neighbors Love Us Reviews From Our Satisfied Customers
"He spent time with me and my daughter and explained things to us and helped set up my thermostat. I would definitely recommend him."

- Barbara H.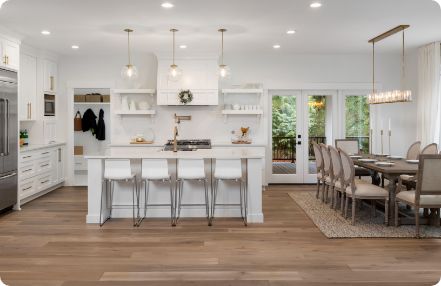 AC Repair, Maintenance & Installation
If your AC system is broken and needs repairs, maintenance, or replacement, the team at Comfort Energy Inc. is here to provide you with quality services and products you can trust. Our specialists will give you the best service in the area at prices you can afford, and when you choose to work with us, your air conditioning system is in the best possible hands. We don't cut corners, and we always follow through to the end of every project. We check our work, and we make sure our customers happy with our services. We stand behind every project, big or small, with a 100% satisfaction guarantee.
Ductless Mini Split Systems: Repair & Installation
At Comfort Energy, Inc., we also take pride in being at the forefront of innovative services and products. We offer ductless AC systems that provide energy-efficiency and flexibility in your home. It's important to ensure you're working with professionals when you choose to make repairs, install new ductless mini splits, or maintain your current systems. You don't want to trust your home comfort systems to untrained technicians.
Ductless mini splits are great for Bay area residents because:
They are a convenient solution for homes without ductwork
They allow room-by-room temperature control
They can improve your indoor air quality
They can help you save money on your energy bills
Furnace Repair, Maintenance & Installation
When your furnace is broken, and it is cold outside, you want reliable emergency services you can depend on to work when you need it. Quality repairs should be the standard, but not every business is created equal. When you need furnace services, the team at Comfort Energy, Inc. is the team to call! Knowing who to call to protect your furnace can be a challenge with so many choices in the market, but our team works hard to make every customer feel comfortable. When you need furnace services in Los Altos, we are the team to call.
Radiant Heating & Boiler Specialists
The team at Comfort Energy, Inc. is excited about our energy-efficient, environmentally conscious home comfort solutions. Radiant heating could be the perfect upgrade to your home. It provides a reliable green energy source that makes your home warm and cozy while saving you money and improving the air quality in your home. Many radiant heating systems are easier to own and operate than traditional heating methods, and radiant heat requires less maintenance and boast a longer lifespan. Our team is highly qualified and equipped with the knowledge and training needed to install a radiant heating system for you today!
Indoor Air Quality Solutions
With families spending more time inside their homes than ever before, ensuring the quality of your home's air has never been more important. Choosing to prioritize your indoor air quality is an important choice for your family. When the air in your home is polluted, it can be difficult for your HVAC system to do its job properly. Treating polluted air could be prematurely aging your heating and cooling systems. Gases from outdoors and common household dust and debris mix together to create a poor air quality cocktail that can make the air in your home challenging for those with weakened respiratory systems.
When you are ready to improve the air quality in your home, we can help you pick the right mixture of products and services to make your indoor air clean and fresh. We have over three decades of experience serving this community, and we can't wait to serve you!
The team at Comfort Energy, Inc. provides comprehensive heating and cooling solutions. Call us now or contact us online to schedule an appointment.
We Care About Your Air Our Values Set Us Apart
It may sound simple, but unlike our competition, we make ourselves accessible. We're here to help!

We show up on-time and our experts always strive to get the job done as quickly and efficiently as possible!

Our Technicians will go above and beyond to assure all of your home's needs are taken care of!

Free In-Person Estimates Available

We understand that a new system is costly. We provide free estimates for all new installs and replacements.

We value our customers and do whatever we can to provide 100% customer satisfaction with every service!

We are a green company and strive to create energy-efficient homes that promote your family's health and safety.
Ready to Return to Comfort? Call
(408) 560-4050

to schedule a service today!