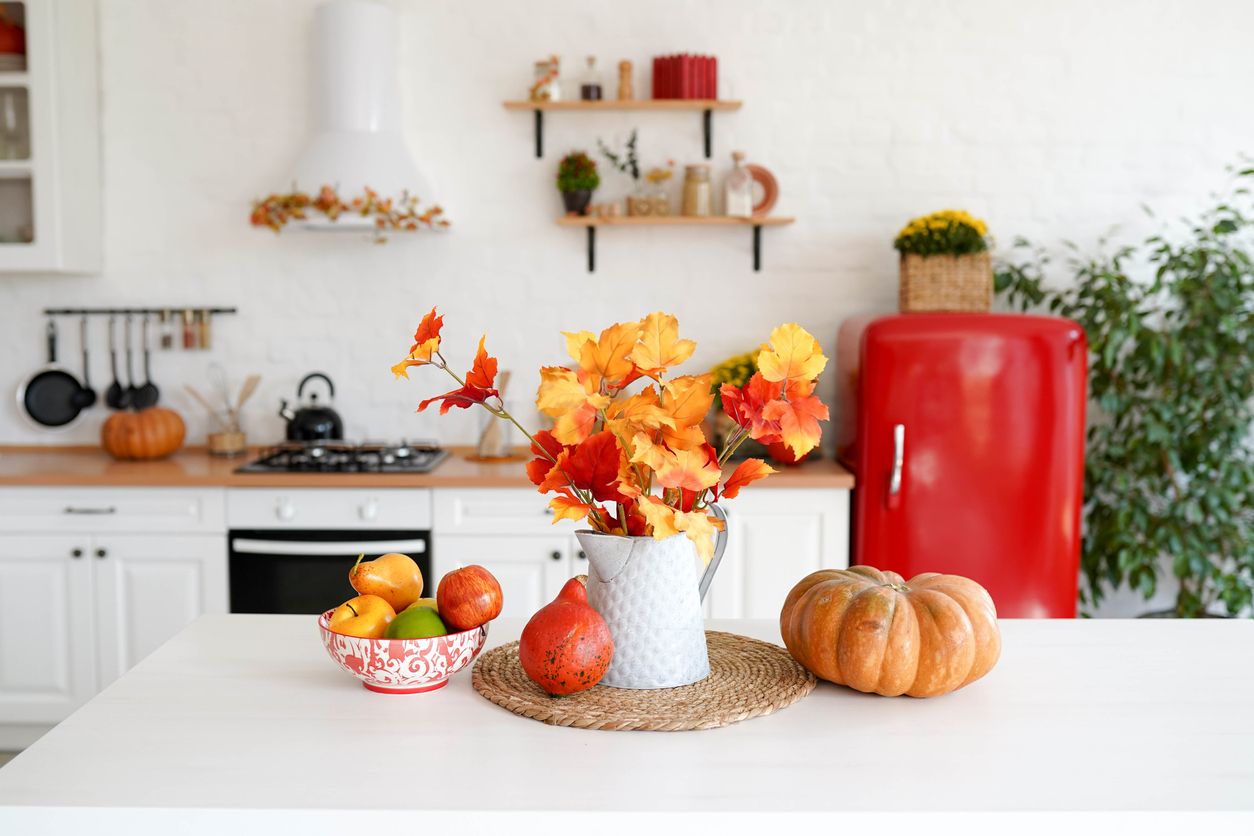 Can you feel the crispness in the air? Or see the leaves falling all around you? That's the symbol of fall, and it has officially arrived in Northern California. There's plenty to do to get in the spirit of fall and then to begin preparing for the holiday season, and we're here to help guide you through it all!
Keep reading for our helpful tips on transitioning your home and mind from warm weather to cold weather ready!
Schedule Fall Maintenance
Caring for your home's heating and air conditioning unit isn't a challenging process, but it can be easy to forget until you've encountered a problem with the system. In order to avoid those problems, we recommend scheduling maintenance twice a year, during the changing seasons: fall and spring. This will allow our team to detect any issues before your system is subject to high stress and help your unit run more efficiently.
Some of the other benefits of regular maintenance include:
Improved indoor air quality. Every maintenance appointment will include changing your air filters. This should be done anyway, about every two months.
Increased energy efficiency. A properly working heating unit doesn't have to work as hard or for as long to keep your home at its desired temperature.
Lower energy bills. Heating your home accounts for nearly 50% of your total energy bill! This number lowers as your heating unit begins to work more efficiently.
Reduced chance of breakdown. As we stated above, these appointments allow us to spot problems before they become significant issues.
Participate in Fall Activities!
There are plenty of fun fall activities to go around, and almost all of them can be done in a COVID safe environment! Some of our favorites include:
Pumpkin picking. Not only is this a great time to pick out pumpkins for your front porch, but it's also a great opportunity for a family photo!
Carving pumpkins. Once you get back from the pumpkin patch, lay out some old blankets or tarps and get ready for the messy fun of carving pumpkins. If you have little ones, and you don't want knives around, you can always have some fun painting them pumpkins instead! Try using a glow in the dark paint so that your pumpkins have the same glowing effect as a carved pumpkin.
Apple picking. Pick some fresh apples to make a pie, get a hot cup of apple cider, and some delicious cinnamon sugar donuts! What's not to love about a trip to the apple farm?
Watch a spooky movie. This can be adjusted depending on your audience. Some of our favorite kid-friendly spooky movies are Hocus Pocus, Halloweentown, Nightmare Before Christmas, and Casper the Friendly Ghost!
Build a Firepit
One of our favorite ways to enjoy a fall night is outside with our friends and family. It's one of the last times we can enjoy our outdoor living spaces before it gets too chilly unless, of course, you have an outdoor heating source!
And what better way to stay warm outside than with a firepit?
Building your own firepit can be as simple or detailed as you'd like! So, whether you're looking for a long-lasting project or something quick and easy, check out this article for some fun and unique fire pit ideas.
If your home is having a tough time adjusting to the colder temperatures, don't sit in frigid misery for long; call our team of experts for help right away! At Comfort Energy, Inc., we have a wide range of experience working with all different types of heat sources, including radiant heating, boiler heating, and furnace heating, just to name a few.
Visit our website for more information about the services we provide or give us a call at (408) 560-4050 to schedule an appointment today!